From a modest upbringing in West Yorkshire, Kathryn Ladley forged her way to the top through resilience and determination in the face of doubt and discrimination.
Half a century after her initial Quantity Surveying studies, Kathryn has received two lifetime achievement awards, the Lifetime Achievement in Construction category at the European Women in Construction and the Engineering Awards in 2017 and more recently the QSi Lifetime Achievement Award in 2023. She is the first female President of the Society of Construction and Quantity Surveyors, a founding member of the QSi and a member of the JCT Council.
As a child, she and her family lived in a one-bedroom terrace house with an outside earth toilet.
"My father was a bricklayer, but it was before the time of guaranteed minimum wage, and winters were bad. We were poor by any standards."
After passing her 11+, Kathryn was awarded a place at a grammar school in Leeds; able to attend only because the school subsided her uniform, travel pass, and meals.
"Fortunately for me, my mum was determined that I should stay on at school into the sixth form, and she worked hard to look after us and hold down a job. I also had a Saturday job and worked through the school holidays.
Although she supported my wish to go on to higher education, she was less than enthusiastic that I wanted to do a 'man's job'."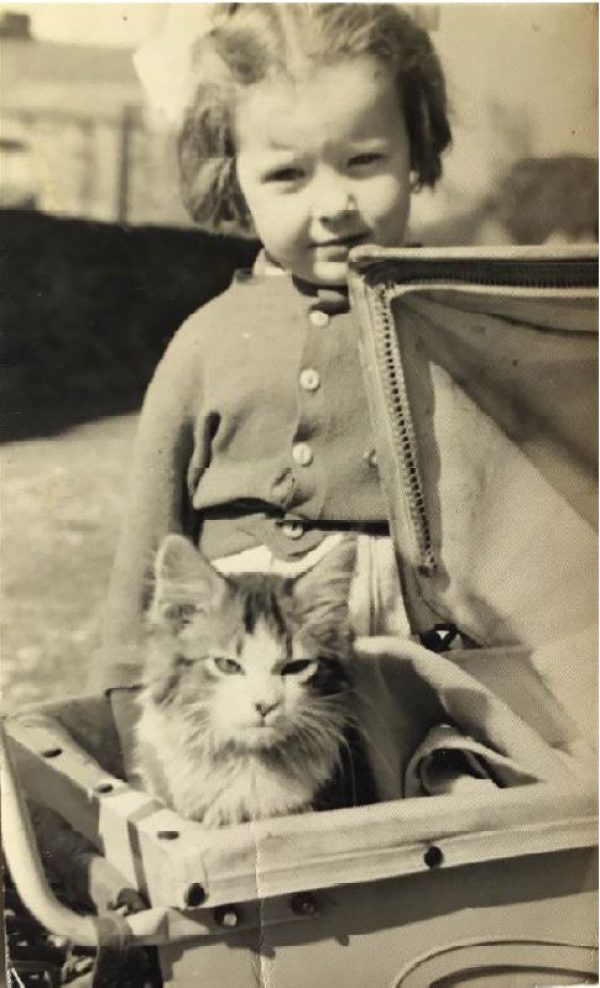 Kathryn's first foray into construction was in 1968 when she applied for the Trainee Surveyor/Draughtsman position at a local Building and Civil Engineering firm.
She was met with a rejection letter, citing that "as the majority of the work involved is measuring up on-site, it would not be suitable for a lady."
Undeterred, Kathryn attended Leeds Polytechnic (now Leeds Beckett University) from 1970-1974. At the time, women were not allowed to buy a drink on their own at a pub or apply for a credit card or bank account without a man's guarantee.
"On the first day of my BSc Quantity Surveying course, call me naïve; I was gobsmacked to find I was the only girl in a class of 25. Not only that, but I was also the first girl to have undertaken a construction-related degree at Leeds Poly, and I was the only girl in the whole of the Building and Engineering Department.
It was so hard. Coming from a convent school for girls to an all-male environment was not what I had expected – maybe it should have been! Three months into the course, I was ready to give it up. But I developed a stance that said, 'I won't let them beat me'."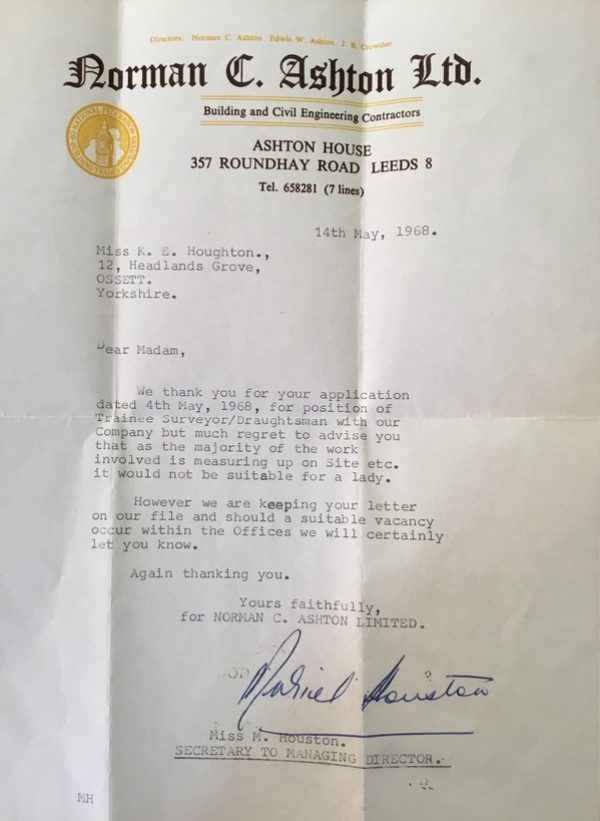 Kathryn strived to complete her degree and, following this, was accepted on a graduate programme with Leeds City Council where she continued to grow her skill set.
"By the time I had just turned 24, I had both an IQS and RICS qualification. In subsequent years I have gone on to become an RICS Fellow and qualified as a Project Manager with the Association for Project Management."
In 2003, Kathryn became a founding Quantity Surveyors International (QSi) member and a representative on their first board.
"The QSi began when Roger Knowles, a well-known Quantity Surveyor but now sadly deceased, became disillusioned with how the RICS delivered services to its Quantity Surveying members and sought like-minded quantity surveyors to discuss setting up a more focused group. Initially, it was all about what we felt was missing in the industry and what we could do to plug the gaps. It just gathered momentum from there."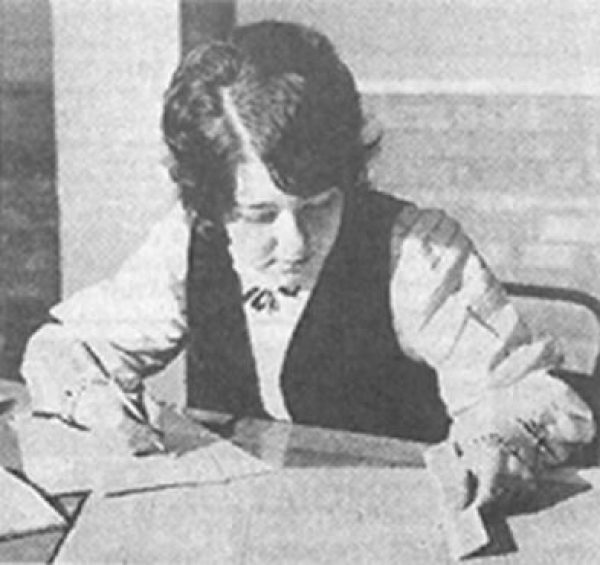 Over the years, Kathryn's ambition and passion for construction has been unwavering. In 2012, she joined NPS Group (now Norse Consulting) as a Senior Management Consultant and, in 2019, was promoted to Associate Director – Commercial for Norse Consulting joint venture NPS Leeds. However, her successful career has not come without its obstacles.
"I have had to fight a lot of discrimination and the concern of 'well-meaning' men."
"There were the ones concerned for my safety, 'You can't do this job, you won't be able to cope with the mud and other site conditions' – well, guess what, I did – I'm still here.
The ones concerned for public finances, 'There's no point in training a woman because in a few years, she will get married, have children and never return' – once again, I did all that, and I'm still here.
The ones who were concerned for my husband, 'doesn't he mind having a wife who earns more than him and doesn't it lead to many arguments' – he was so concerned, he laughed all the way to the bank.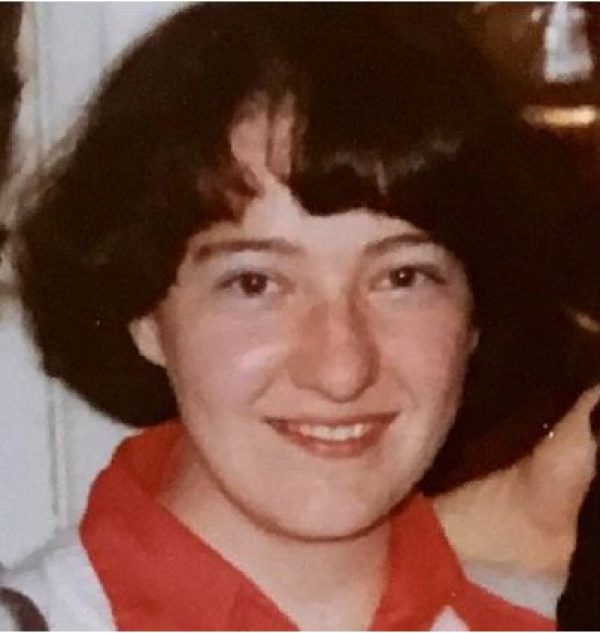 What has been less expected has been the new discrimination I am seeing now, that of ageism. I am very fortunate that my current employer values what I bring to my role and disregards my age and gender, but this doesn't seem to be the norm in other parts of the industry. Perhaps in terms of resilience, I am still growing."
But what is Kathryn's advice to other women thinking of paving a career in construction?
"Construction is a great industry to be involved in. It can be hard, and although things are still not as fair and equitable as they should be, they are improving. If you want it enough and are prepared to put in the work, the rewards can be enormous."
This article is part of International Women's Day.
Discover more content here.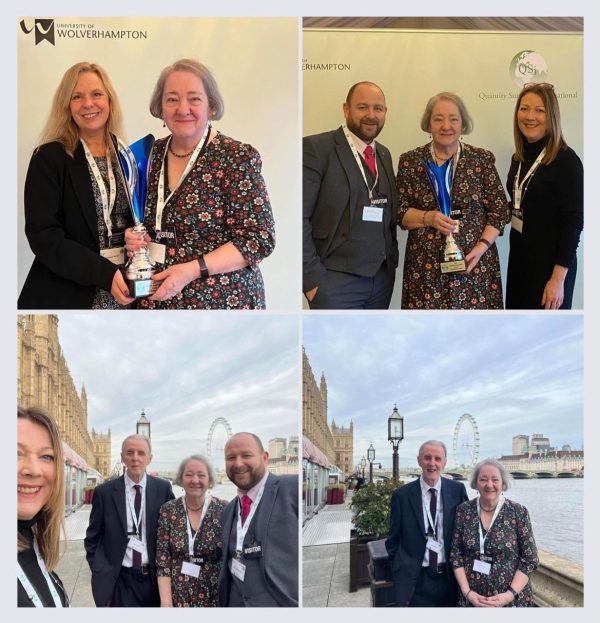 ---
Images:
1. Kathryn Ladley, 2017
2. Kathryn as a child
3. The rejection letter received by Kathryn, 1968
4. Kathryn as a student at Leeds Polytechnic, c.1970-1974
5. Kathryn as a young Quantity Surveyor
6. Kathryn with Suzanne Miller (QSi Global Business Manager) recieving her Lifetime Achievement Award 2023
7. Kathryn with Andy Tansley (Norse Group Director of Operations (Partnerships)) and Daniella Barrow (Norse Consulting Senior Director)
8. Kathryn with her husband Ian Ladley, Andy Tansley (Norse Group Director of Operations (Partnerships)), Daniella Barrow (Norse Consulting Senior Director)
9. Kathryn with her husband Ian Ladley